Cosmogony
A cosmogony is a story related to the origin of the universe and its evolution. By transposing immensity at a domestic level, Cosmogony explores the contemplative function of objects, while recalling the condition of man within the cosmic order.
Axis
The Axis Mundi, or «Axe of the World», symbolises the connection between Earth and Sky. Verticality is here suggested by a granite plateau raised by a rope spiral on the ground and a deep-blue translucent disc with a lighting source, hanging from the ceiling. When turned on, the light spreads the blue colour onto the floor, thus connecting the two elements.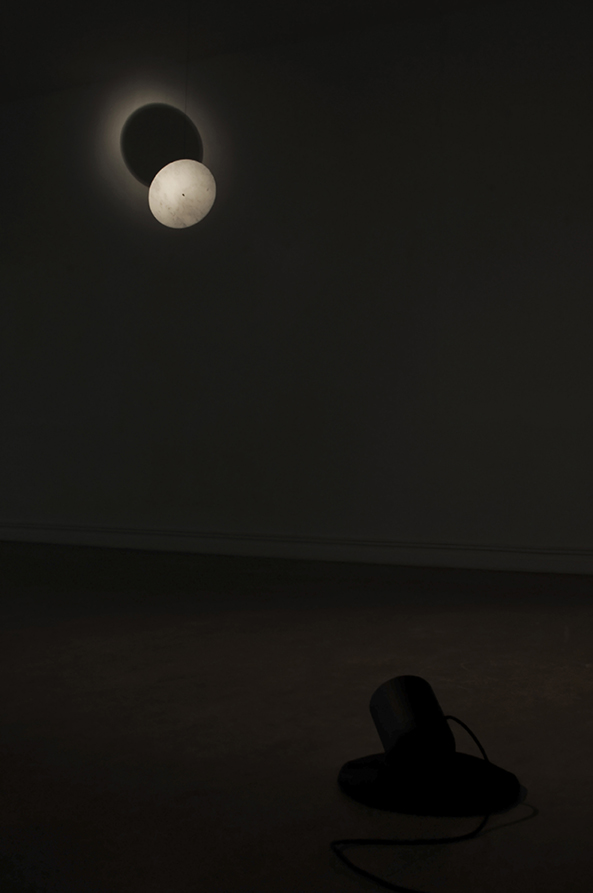 Stella
A suspended white Carrara marble disc that evokes the moon and its aura. The marble texture and veneers become translucent by the light coming from a distant lamp laying on a sand-filled pillow.
Orê
Inspired by ancient representations of the Sun as the central element of the life cycle, Orê ritualises plant feeding: water poured on the tube upper part flows down in a circular motion to feed a water-plant.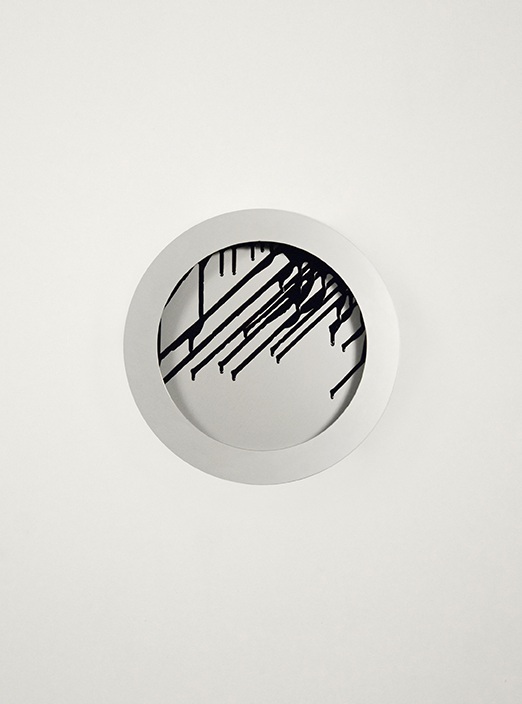 Axis
In the first place Styx is a non-reflective brushed aluminium mirror, mounted to the wall on a rotative axe. When the mirror is rotated by the user, a dense and dark liquid sticks to the edge and flows down from the top, thus creating random, dark reflections. In Greek mythology, Styx is the river of Hell where Narcissus keeps searching for his own reflection.